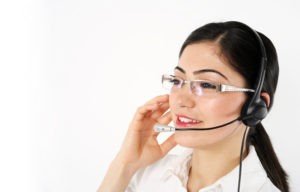 Join the Reward Laundry Team
We are a group of passionate, fun and forward looking team looking forward for like minded force to join us!
If you are looking at joining a all rounded dry cleaning company with strong drive, look no further! With wide variety of services on offer, there is something new to learn Everyday!
Selected candidate will be contacted very soon!
Job Roles:
Excellent Customer Service
Perform POS/Cashiering Transaction
Attend to Customer Enquiries
Maintain Store Cleanliness
Coordinates on delivery orders
Follow up calls as well as cold calls
Requirements:
Able to speak english and chinese to customers (in order to liaise with the English & Chinese speaking associates)
Part time Position – Any 3 weekday (9am-7pm)
$8/hour weekday, $9/hour weekend + CPF
Full time position – 5 days work week
Detailed and meticulous
Punctual and responsible, and fun
Commit Minimum 3 months or more
Candidate must possess at least Diploma/Advanced/Higher/Graduate Diploma in any field.
No work experience required.
Required Skill(s): Customer Service, Computer, Microsoft Office
Preferably Junior Executive specialized in Customer Service or equivalent.
SG Citizens Only.
Convenient location City Hall/Esplanade MRT
Job Scope
• Perform mending and sewing works on various type of garments (Dress, Top, Shirts…etc)
• Perform zipper replacement.
• Fitting for customers.
• Carry out all other duties assigned by superiors
Requirements
• Able to exhibit and perform good sewing and alteration techniques (E.g. Sewing hems, fixing tears, mending zippers, securing buttons)
• Able to operate sewing equipment
• Prior experience as a seamstress preferable
• Have a coachable, punctual, hardworking, team player attitude
• Perform all duties and responsibilities timely and efficiently in accordance to company procedures.
Fill up the following form if you are interested to apply for the above positions: