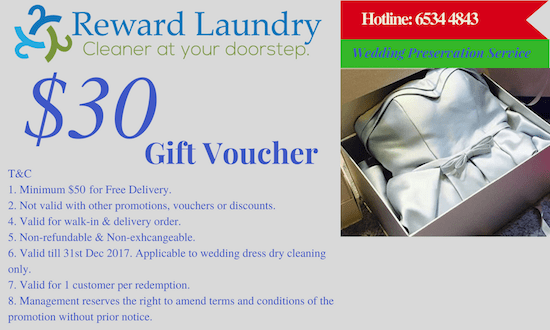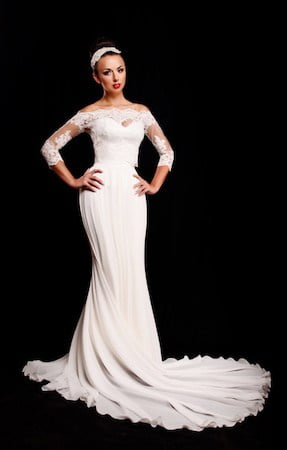 At Reward Laundry, we understand your wedding moments are timeless. We understand your needs to preserve not only your wedding gowns, but also the memories for a life time. After a perfect wedding, what will you brides do with your wedding gowns to ensure they will stay unscathed for generations to come. Wedding gowns are sacred. They are symbols of binding souls, and should be immediately preserved. Well, lucky for you newlyweds, Reward Laundry offers the best wedding gown preservation in Singapore, so you can preserve that beautiful dream day forever.
Why is it Important to Preserve Your Wedding Gown?
The wedding gown is a solid memory of that special day when you and your loved one eternally sealed the deal. Decades later, when you look at that wedding dress, and it is exactly the way it looked thirty or forty years prior, pure nostalgia will take you back to that beautiful day. Preserving your wedding gown will protect it from oxidation, yellowing, mould, and insects. You don't want that yellowing from age or those ghastly spots from natural oxidation tampering with such a special memory!
A wedding dress should be preserved as soon as possible, otherwise it may fall victim to oxidation. The tropical climate in Singapore, with an average of 70%-80% humidity, will surely induce one of a wedding gown's biggest enemies: mildew and mould.
As many celebrate exceptionally on their special day, it is nearly impossible to keep a wedding gown clean. Even if the gown appears clean, there are stains from sweat or were water that will oxidise over time, and leave permanent staining, ultimately ruining your dress.
A wedding gown is always wrapped up in a plastic bag, providing assumptions that the plastic bag is protecting the gown. Well, yes, it is, from liquids and other various messes, but the actual plastic that which protects your precious gown also causes a permanent yellow over your entire gown if it is not cleaned and preserved. There are many wedding gown preservation services in Singapore, but none of them match the true masters of preserving wedding gowns: Reward Laundry. We got it all.
Professional stains removal for delicate material
Click here to start your order
$30 OFF
For All Online Wedding Dresses Order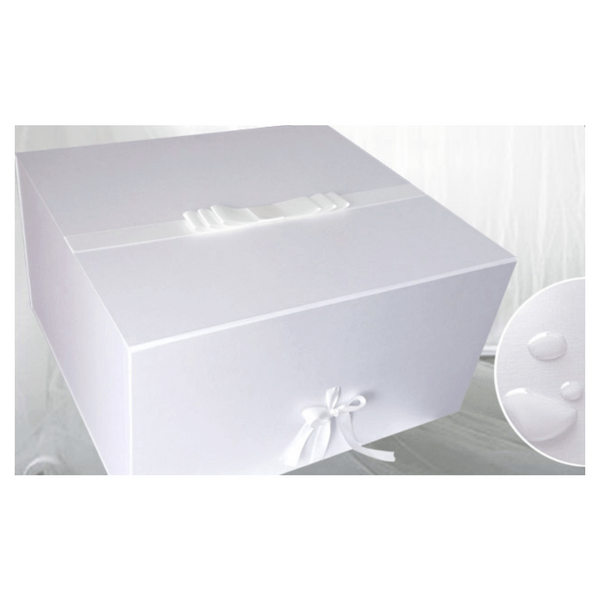 Waterproof Gown Box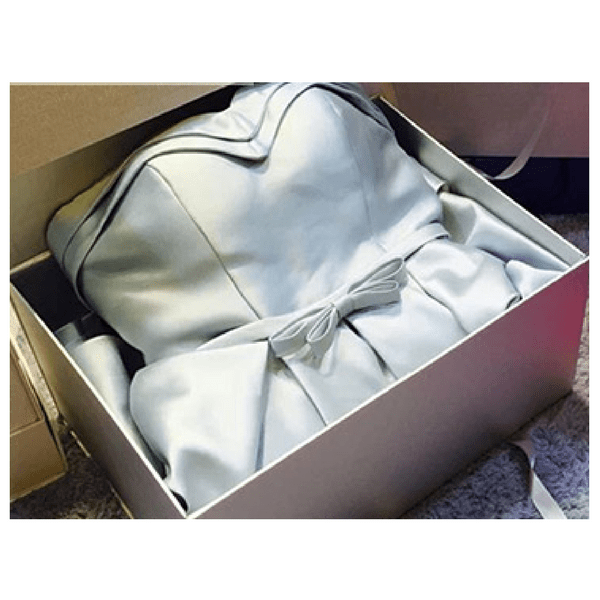 Professional Preservation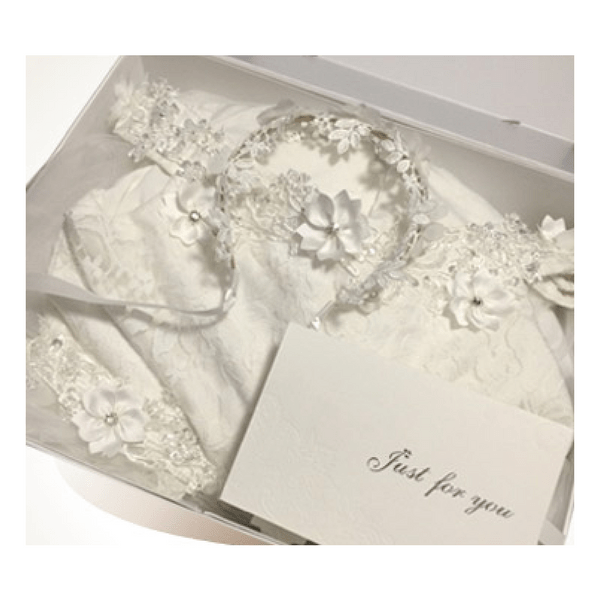 Humidity Control
Small Preservation Box
38cm X 29cm X 19cm
Short Dress, Veil, Shoes
Medium Preservation Box
56cm X 56cm X 28cm
Simple Long Dress
Large Preservation Box
56cm X 56cm X 50cm
Long Tail Gown
Reward Laundry: The Best Wedding Gown Preservation in Singapore
When it comes to wedding gown preservation services in Singapore, Reward Laundry is the place to go. We offer services for the entire island, so don't worry about being out of their area. Our hotline are open 24 hours, and on the other line is a helpful professional waiting to aid you in your wedding dress preservation journey. Another reason why Reward Laundry is the best wedding dress perseveration service in Singapore is because we offer our expert services with convenient door to door services. Let us propose that you and your loved one spent two days in Singapore for the best day of your lives; your wedding. Immediately, you take your wedding dress to Reward Laundry to efficiently preserve it for years to come. However, you are leaving the next day and cannot pick it up. Stress bombards you and you fear the worst; that this special garment may be ruined, or worst yet, lost, because there is no time to pick it up from the cleaners. Well, stress no more, as the best wedding gown preservation service in Singapore does their thing! Reward Laundry will deliver your cleaned and preserved wedding dress to you for free! You will know that your wedding dress will forever be in good condition, as the kings of wedding gown preservation services will first clean your special garment with 100% Eco friendly techniques, wrap it safely with acid-free paper protecting every level of the dress, pack it up safely in a specialised Garment Archival Storage box equipped with silica for moisture levels, and then deliver it to your doorstep for FREE! Ok, that is a lot of great services to take in at once, so please, allow me to summarise. Reward Laundry, the best wedding gown preservation service in Singapore offers:
Professional and friendly experts to help you 7 days a week

100% Eco friendly cleaning

A specialised Garment Archival Storage

Acid free-paper protecting layers of your treasured gown

Silica for moisture control

FREE PICK UP & DELIVERY!
What would you get when you preserving your gown with us:
A Large Gown Preservation Box

Acid Free Papers for layer to layer protection

Silica sachets for moisture control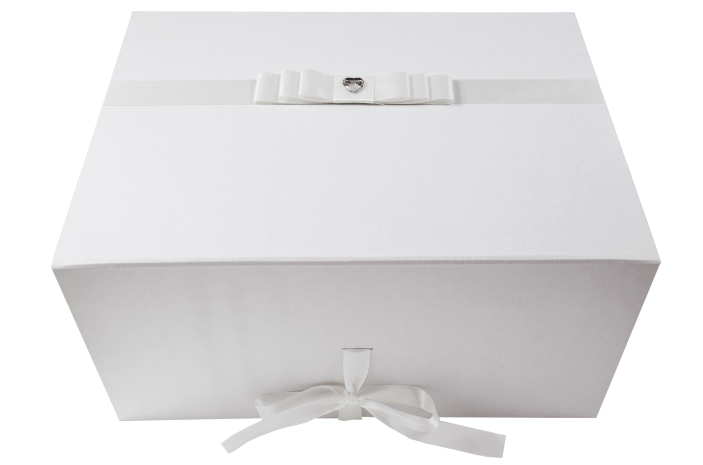 Box Size: 56 X 56 X 28cm