Keeping your clothing in top shape, without stains and ready for your next outing is sometimes not so easy to maintain.  Receive help from the professionals who use specialized approaches for you and the environment.  You can find green laundry in Singapore, allowing you to keep all your clothes in the best shape.  The different methods that are used allow you to enjoy fresh clothes that are delivered to your doorstep while encouraging environmentally friendly and organic cleaning.
Reward Laundry is a cleaning company in Singapore provides Eco-Friendly professional Door to Door Delivery Laundry and Dry Clean services in Singapore.
We take responsibility be the best Green dry cleaner in Singapore. We are located at CBD central area for your convenience. Our vision is to provide professional dry cleaning and laundry services beyond your expectations. We pride ourselves as a dry cleaning specialist with quality and accurate services to both domestic and commercial customers.
Why Us?
By working with professionals that add in the right process, you will easily be able to enjoy organic cleaning.  The different soaps and substances that are used contribute to a lower impact on the environment.  You can stay eco friendly with additional approaches to natural dry cleaning used by professionals.  The equipment that is used as well as the approaches to each clean ensures that you are able to have the fresh, clean look while saving time with your clothing.  Eliminating the use of plastic bags and reusing hangers add into this contribution, lowering the amount of waste from the dry cleaning.  This helps you to contribute to a lower impact on the Earth. 
Keep clean with your favorite and most important outfits.  Receiving the right added touches with professional dry cleaning can help you to enjoy more of your best styles.  If you want an additional approach, then you can consider supporting environmental processes for a greener environment.  Using an EcoPower wash through special equipment and approaches as well as looking into natural dry cleaning can help to lower your green footprint while increasing the cleanliness to every outfit. 
Our EcoPower Dry Cleaning formula is designed to protect your clothes over shrinkage and colour fading. Let our special trained team take care of it. Our unique EcoPower Dry Cleaning Services ensure both quality and responsibility on environment friendly aspect. With the adoption of Non Toxic chemical, we keep the cleaning method close to the natural way of doing dry cleaning. If you are looking for perch free dry cleaning that would further protect your clothing, You are at the right place with us!
Recycle your hanger with us!
Professional Touches with Eco Friendly Dry Cleaning
There are other ways that you can keep the freshest looks with your clothes while remaining environmentally responsible.  Eco friendly dry cleaning allows you to find the perfect fit for the special outfits you are interested in.  If you need a suit or gown washed or are interested in an upgraded clean to specific clothes, then dry cleaning will help with a complete clean. With the process of eco friendly dry cleaning, you will be able to combine this with a process that doesn't waste materials or electricity with the cleaning offered.  Recycling of plastic bags and hangers as well as saving on materials stops waste while allowing your clothes to become clean.
Green Laundry Singapore
Professional Touches with the EcoPower Wash
Clothing that is clean and without stains is required for every event.  Using the right approaches allows you to maintain the clothing, so it remains like new.  Using an EcoPower wash allows you to remove all stains while getting the best cleaning options through the soap used.  More important, this process uses eco-friendly processes and materials that stop the impact that is often made on the environment from cleaning clothes.  Using eco-friendly solutions that contribute to environmentally friendliness and caring for water are some of the ways that this method assists with better washing choices.  With the green laundry choice, you are guaranteed a fresh wash that doesn't impact the Earth.
Our 8 Stages Dry Cleaning Procedures:
Colour Sorting & Accessories Wrapping
100%
EcoPower Dry Cleaning
100%
Stains Removal & Detailing
100%
Packaging & Delivery
100%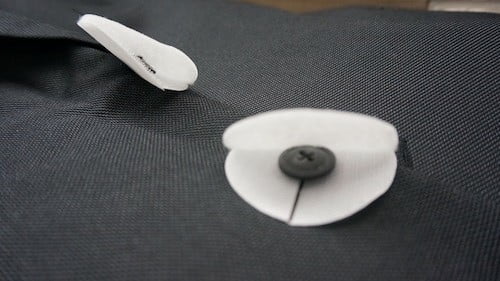 At Reward Laundry, we pay attention to details on every part of your garment. Every piece of your accessories for Premium Dry Clean will be protected before the cleaning processes. Contact us to find out more.