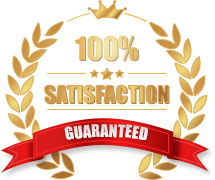 A Rewarding Laundry Experience In Singapore
Professional Dry Cleaning Services
Our experience and attention to detail gained us trust from customers over the years. Come and experience the different Today.
Receive
$10 OFF

your First order with us!

Our #1 priority is you. We believe in our services and hold ourselves to the highest standards. We truly care about your daily laundry needs, which is why we offer seamless online dry cleaning booking. Fill up the form to receive a $10 off your laundry & dry clean delivery service!
Targeted Cleaning Methodology:
At Reward Laundry, in process of dry cleaning and laundry, each garment is carefully inspected for stains and dirt. Thereafter, common areas that need special attention will be targeted with specific treatments to restore the garments. Specialised stain removal treatment and pressing technique are used for different type of materials. Hover over the pins for further information.
Jacket Padding
Jacket shall be properly handled to ensure the shoulder padding is protected throughout the cleaning
Jacket Crease
Request if you want to have a crease for your jacket.
Jacket Sleeve Stain
The Jacket Sleeve is most prone to stains. Our team will target the common areas on the sleeve and perform stain removal where required.
Book Now
Ridiculously Easy Booking: Island-Wide Support with Dedicated Team!
Reward Laundry truly offers a quick, easy booking for your laundry and dry clean delivery needs.
Book Online, or Call our Hotline and you receive a instant confirmation & follow up with fast turnaround time.
It doesn't get any easier, our integration with technology is a beautiful thing.
Book Now